Our Hostsystem Hardware.
The hostsystem is what makes your service possible and the hardware we use has a significant impact on performance.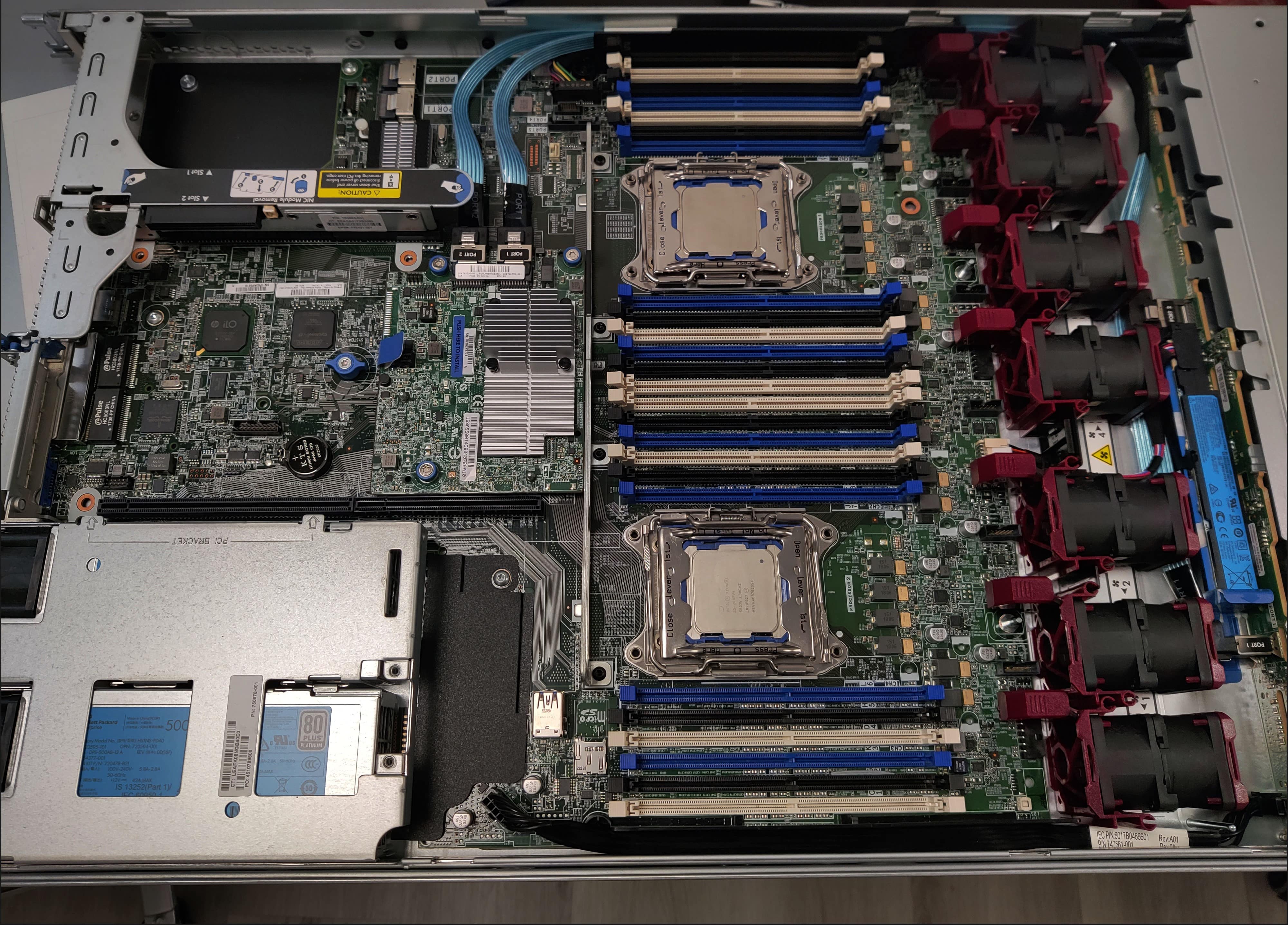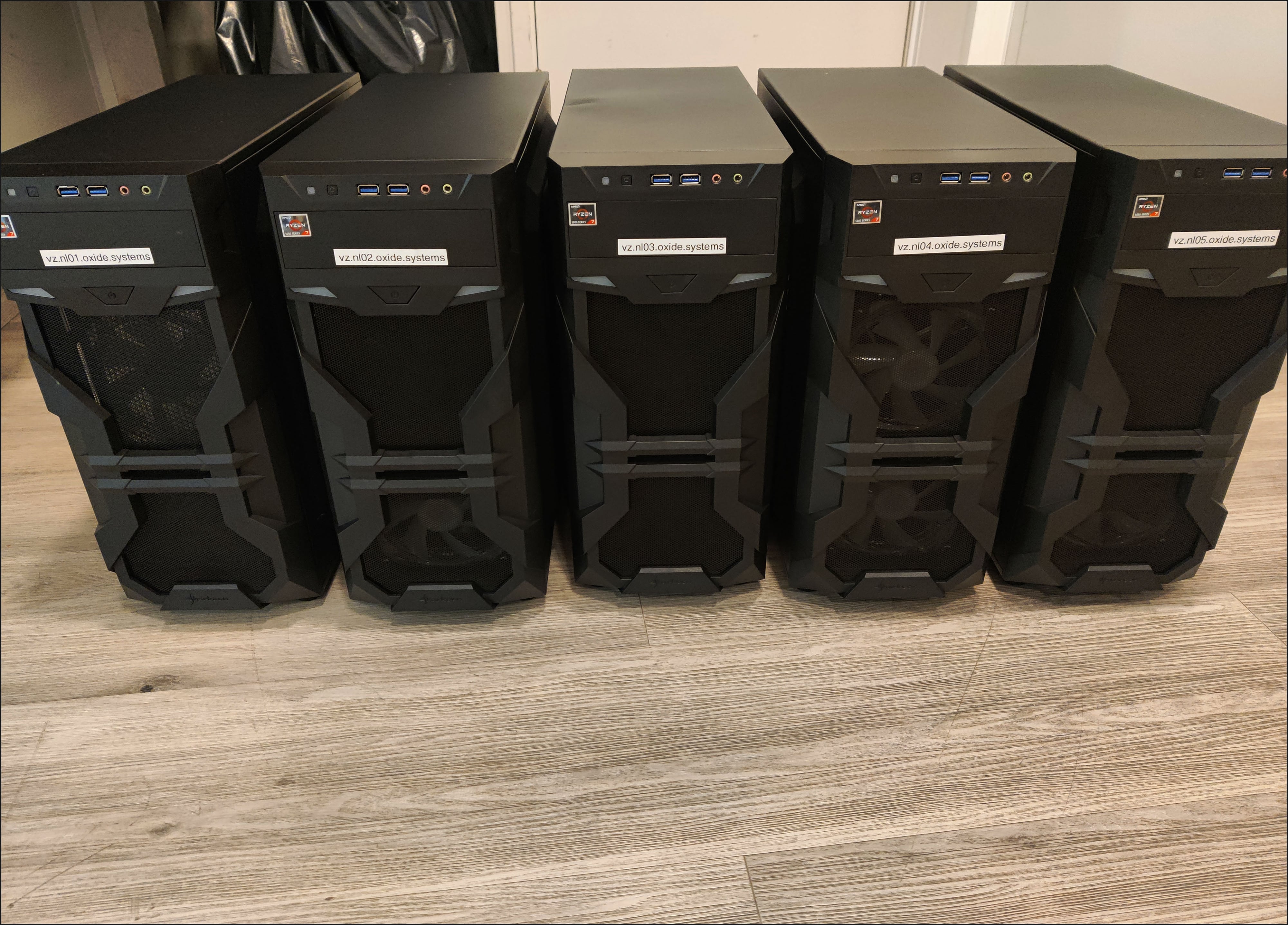 Hardware Matters.
Whilst plan allocations matter, the physical hardware is what is actually powering your server. High numbers within plan details mean nothing if the hardware used is not right for the demand on it. That's why we use the hardware we do, something which is modern and powerful:
AMD Ryzen 7 5800X
We primarily use 5th-gen AMD processors providing a base clock of 3.80GHz and a turbo of 4.70GHz.
128GB DDR4 Memory
We entirely use DDR4 Memory at a minimum, with most running at 3200MHz speeds built by Samsung.
Samsung PM9A3 NVMe
We primarily use Samsung Gen-4 NVMe specifically the PM9A3 model, with read speeds up to 6800MB/s.
Western Digital HDDs
Our Storage equipped nodes use Western Digital drives, specifically the 16TB DC HC550 models.
10G Duplex Backbone
The majority of our machines are connected to 10gbp/s Duplex backbones, some 2x 10gbp/s (LACP).
Own ASN Network
Most of our servers operate off our own IP space allocated to our own ASN for better management.
Discord Bot Hosting Features.
There are many reasons and features for why you should consider our Discord Bot Hosting for your next project, take a look.
Focused on Latency
All our locations are selected with latency in mind, we display the current live Discord API latency from our testing Discord Bots located in all our regions for full transparency; updating every 20 seconds.
Anti-DDoS Protection
All aspects of our network include Anti-DDoS Protection using systems from either Aurologic/Combahton (Europe) or CosmicGuard (North America); ensuring your always protected.
Robust Datacenters
Our Virtual Servers Servers are located in Skylink or OpenColo, Tier 3+ datacenters to provide customers the upmost reliability, connected by various redundant links directly owned by our provider.
Pterodactyl Control Panel
All our Discord Bot Hosting services are managed by the Pterodactyl Control Panel enabling on demand website file, database and SFTP access management delivered with an intuitive interface.
Instant Upgrades
All of our Discord Bot Hosting plans can be upgraded on-demand, instantly meaning no delays if you need extra resources unexpectedly; you also only pay the difference between the plans for that billing cycle.
Automatic Module Installer
All of our Discord Bot Hosting plans can access our Automated Module Installer to easily install and keep up to date your NPM or PIP modules required for your Discord Bot; which runs at every start.
What our customers think about us?
We're passionate about what you think, here are a few reviews about us and our subordinate company.

Great Support
"Some of the best value for money with the lower end vps's, yet amazing support. It's great to be able to have an actual chat with the guys when something goes wrong, rather then only an automated email."
- Ethan, TrustPilot Review.

Very Helpful
"Very helpful and the experience of the staff members helped me out with my issues, I am very grateful for them to have solved my problem and they got back to me as soon as I posted the ticket!"
- Harvey, TrustPilot Review.

Amazing Company
"This company is a great company. Amazing prices, fast support, and an outgoing owner. I would recommend this host to anyone who needs a service. I can say I will be doing business again."
- Logan, ServerHunter Review.

Professional Support
"They were really professional, in terms of response, quality, support and more. I'm really happy of the service I'm being provided and they were really helpful, especially the experience of the staff."
- Hamood, Google Review.
Frequently Asked Questions.
We all have questions to ask whilst considering a new purchase, see some of the frequently asked queries to possibly answer yours.
Can the service run multiple Discord Bots?
At the moment, that's unofficially possible; it means that the service should have no problems in doing so considering the resources available, but it's not something we recommend or support yet.
Do you offer automated backups?
Of course, all of our Discord Bot Hosting plans include three automatic backups which you can configure when they're taken; all restorable on demand. Remember to configure this as we don't do this automatically.
Which location would be best?
Right now we offer two locations in both Europe and North America which should cover all preferences. At the top of the page is our real-time API latency (lower the better) for guidance; otherwise for voice, use the closest to you.
Can services be upgraded?
Of course, all our services can be upgraded where an upgraded plan is available; if there isn't one, contact us and we can arrange a custom solution bespoke to your requirements. Our sales team can always assist with upgrades.